Lighting - part 2
02 February 2022 by Darren Leach
Top tips for lighting your Bedroom and Bathroom
In our last post, we shared our top tips for lighting lounges and kitchens.
Last summer, we shared our interior design tips from an architect's perspective, starting with the Womb and the Vessel, otherwise known as the Bedroom and Bathroom respectively. One topic that came up time and again was lighting, as this can make all the difference to our clients, whether designed by us or a lighting designer.
Here's a quick recap of the difference between functional and ambient lighting: functional lighting serves a purpose for helping you with specific activities around the home, with any gaps in between filled with softer, warmer ambient light to create atmosphere.
Bedroom Lighting
Your bedroom will most likely have two atmospheres that you will need to consider when designing the lighting: the first, dimmer light for reading and relaxing; the second, brighter light for dressing and cleaning (oh joy!). This can be achieved through a combination of ceiling, wall, floor and table lamps, which can be switched in a way that suits your waking and sleeping patterns. A really simple move is to adopt 'hotel style' switching, whereby the ceiling and walls lights are controlled from the bedside table, meaning you do not have to get out of bed to turn it off, with floor and table lamps also switchable from the door.
Recently we have seen a growing trend for pendant lights placed either side of the bed, which can help free up valuable space on your bedside table in space is tight. When choosing lighting for a children's bedroom there is even more to think about, such as night time trips to the toilet… and of course keeping the bogeyman at bay!
Bathroom Lighting
Like bedrooms, lighting in bathrooms needs to adapt to two different moods: either getting ready in the morning and winding down in the evening. You can achieve this by using a mixture of ceiling and wall (or mirror) lights combined with LED strip lights under cabinetry. With the exception of the light switch which must be outside the room or a pull-cord, other switches (override switches for underfloor heating and extractor fans for example) and shaver sockets can be hidden in joinery for a sleek appearance. There are strict safety regulations governing which fittings are suitable for bathrooms, which an electrician will know better than the back of their hand. We try to avoid using spotlights above the bath or the toilet, as these can make you feel as though you are on stage!
There are some clever products on the market that integrate bathroom lighting with shower heads or extractor fans. If you are considering going down this route, remember to design the other lighting to suit, as – believe it or not – these is such a thing as being too bright.
Other Lighting
In addition to lounges, kitchens, bedrooms and bathrooms as we have discussed, we would imagine you have other rooms and spaces in your house requiring lighting: hallways, landings, utility rooms, larders, playrooms, studies, basements and lofts. Not forgetting those outside your house: porches, patios, garages, sheds and – if you're lucky – swimming pools. Generally speaking, keep the lighting simple – start with the functional lighting by thinking about the activity you will be doing, and then move onto the ambient lighting by imagining how you want to feel whilst you do it. For example underwater lighting to get you in the zone for your morning lengths, combined with tree uplighting for sipping poolside cocktails when the sun goes down… am I the only one in desperate need of a holiday to warmer climes?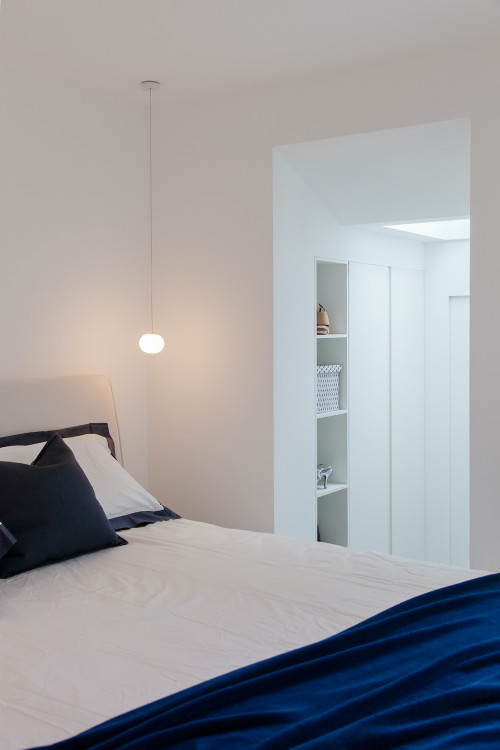 We hope you have found this two part post useful when thinking about your own home. Please do not hesitate to get in touch to discuss your next lighting project.
We'd love to hear from you if your mission fits with ours.
Get in touch
Subscribe to our newsletter mailing list