Why we don't have a 'house style'
15 February 2023 by Simon Drayson
We are proud to say we don't have a specific design style at George & James Architects, but what does that really mean? As this a key value of our company, and some of our clients are not totally clear about what it means, we thought it would be worth a deeper explanation.
What is a house style?
There are some architects and designers whose work is so distinctive, that their projects can be easily identified by key characteristics such as form, aesthetic or build material. A good example of this are Ferrari cars, if you were to buy one you would know roughly what it will look like. Within architecture there are those who are equally as distinctive; the seminal architect Frank Gehry is known for incorporating distinctive, billowing, organic forms within his designs, take for example the stunning Guggenheim Museum in Bilbao, or the Dancing House in Prague. His design solutions are so distinctively to his work, that if you were to appoint him you would expect something that incorporated this 'house style' within it.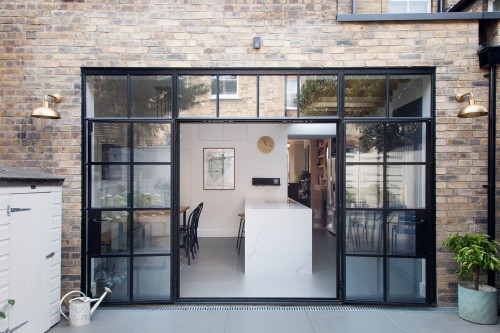 Why doesn't George & James have a 'house style'?
As no two people are the same, it stands to reason to us that our homes, workspaces and social spaces should also reflect this and all be individual. If we were to approach each project with a solution already in mind, then we would not deliver a design that met your exact needs.
These are the key elements that we bring to each design, but we are versatile in how we implement them. We believe the places we live, work and place should be healthy and happy - filled with natural light, connected with nature, giving us everything we need to thrive.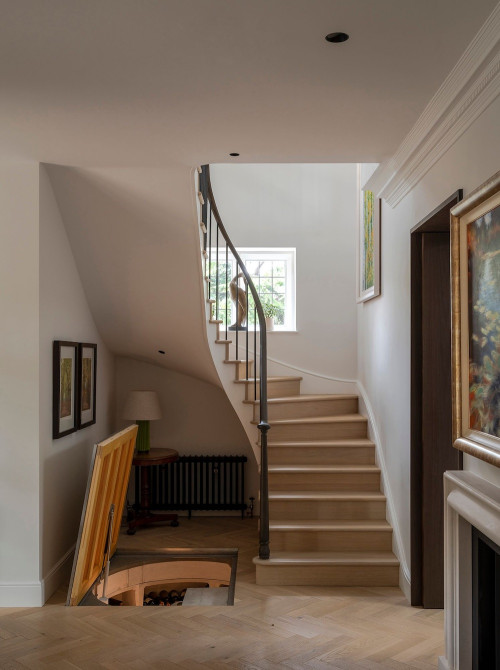 Do you work across all styles?
We admit we are drawn to more contemporary, understated designs that are functional yet beautiful. If you are looking for a home with an ornate design or excessive detailing, then we are probably not the right architects for you. We like buildings that make the most of the light and air within, buildings that naturally make you feel good.
It is so important when choosing your architect, to find a design studio that fits your aesthetic, otherwise you might end up with a frustrating process or a design that just doesn't work for you. It is a good idea to have a look at an architect's previous work, discuss what designs you like and more importantly what you dislike. We find a good starting point is to set up a Pinterest board to show aspects of design you enjoy, that way you can ensure you are all starting from the same point before you are committed.
How does George & James work?
We approach each project by focusing on getting to know you and your needs for the space, then we take time to get to know your site, especially the hidden quirks (which often inspire the key design ideas) alongside the clear potential (such as a large south facing garden.) Equally important to our designs is understanding the context of your site, as we believe our designs need to fit harmoniously within their setting. All of these elements are fundamental for us to understand, before we start sketching anything.
Once we start designing, we do draw on our past experiences, as with each different project we've worked on we are always learning something. Although we use our past experiences, we approach each project completely fresh, leaving behind old designs to think far outside of any box for a solution that is focused entirely on your site, needs and personal style. We dig deep. We listen intently. We want to understand the way you live, to know what matters to you, so we can deliver the right solution for you.
We base our structure our design process on the RIBA's tried and tested Plan of Works, a 7 stage procedure that guides you through from the initial meeting, to a completed building. We have written an alternative, more accessible guide to these stages, which you can find here.
If this all sounds like a good fit for your next project, please get in touch and see how we might be able to help you create something wonderful.
We'd love to hear from you if your mission fits with ours.
Get in touch
Subscribe to our newsletter mailing list