Flat Roof Extension Article
20 June 2023 by Darren Leach
In the latest Build It Magazine, the specialist self-build and home renovation magazine, our projects have been featured twice! It is always nice to have our work published in a national magazine and have our work used as an inspirational idea for those just at the start of their self-build journey.
The article looks at the positive attributes to flat roof extensions, such as the versatility of the form which suits all types and period of homes, a potentially lower construction cost due to the reduced materials needed in comparison to a traditional pitch roof, and with the flat roof it reduces the impact of an extension on the neighbouring properties so it is often easier to get receive planning for.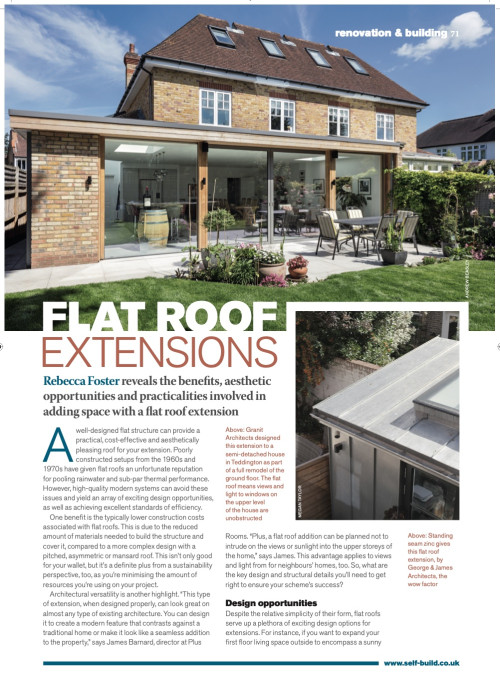 The home office at our Palatine Avenue project was featured in the article, to demonstrate how the materials of an extension can successfully make an impact. The office was wrapped in a standing seam zinc cladding, including the flat roof. This material was deliberately selected to offer a contrast to the traditional brickwork on the main house, to highlight the office as a modern addition to the home.
At our Lavender Road One project the extension was built in matching brickwork to the original house, but we added some masonry detailing to give texture and interest to the façade.
If you have a project that you would like to discuss with us, contact us to start the conversation.
We'd love to hear from you if your mission fits with ours.
Get in touch
Subscribe to our newsletter mailing list