'Build It' Extension Bible
02 September 2021 by Simon Drayson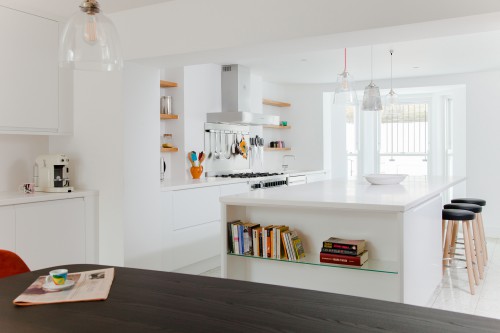 We were delighted to contribute our advice for the latest 'Extensions Bible 2021' supplement, published by 'Build It' magazine. The booklet delivers an ultimate guide to house extensions, offering expert knowledge to adding more space and value to your home.
Having successfully helped our clients extend and improve their homes, we have extensive knowledge which we are always happy to pass on. For this article we focused on the niche area of basement extensions, using our Cromwell Grove project as a case study to illustrate our ideas. The Cromwell Grove project transformed a once dark and uninviting Victorian terrace basement, by taking out internal walls and reconfigured the internal space we delivered a bright and sociable space.
Top tips
Light is paramount. There are two main ways to ensure adequate light levels: natural sunshine, which can be achieved by extending outwards to create space for a roof light or a lightwell; followed by artificial sources, which should be limited to recessed spotlights and wall lights. Another way might be to borrow light from the floor above.
Most basements are achieved by underpinning the foundations of the existing house, to create the additional headroom whilst making sure your property (and that of your neighbour!) stays standing. They also require at least two forms of waterproofing. It is becoming increasingly common for these details to be required in planning submissions, alongside drawings, which will likely increase your upfront costs.
Consider your heating, plumbing and ventilation. Given that your basement will most likely include a new concrete floor, underfloor heating is a no-brainer. If you are planning a bathroom or kitchen downstairs, you might need to rely on a macerator for your foul drainage. Any principle living spaces will need fresh air, likely by mechanical means.
For the full article please see PDF attached.
We'd love to hear from you if your mission fits with ours.
Get in touch
Subscribe to our newsletter mailing list